As part of the new posting schedule, Thursdays are now known as Stout Day.  For this first one I've selected a Florida beer,  Stern Line Oatmeal Stout by 3 Daughters Brewing. This oatmeal stout has an 5.2% ABV and an IBU=34.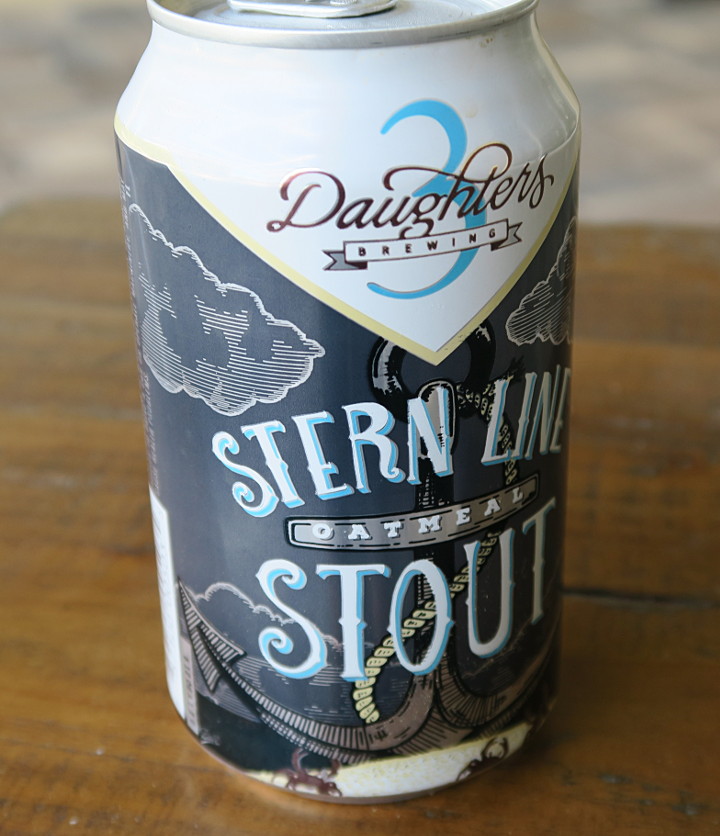 From the brewery website: "Our Stern Line Stout boasts a dense and creamy texture, smooth body and a slightly dry finish. The oatmeal enhances the beer and makes it fuller than a traditional stout and less formidable than an Imperial Stout. With a pleasing blend of dark-roasted coffee, semi-sweet chocolate and lightly toasted oatmeal flakes, the flavors are unfathomably deep."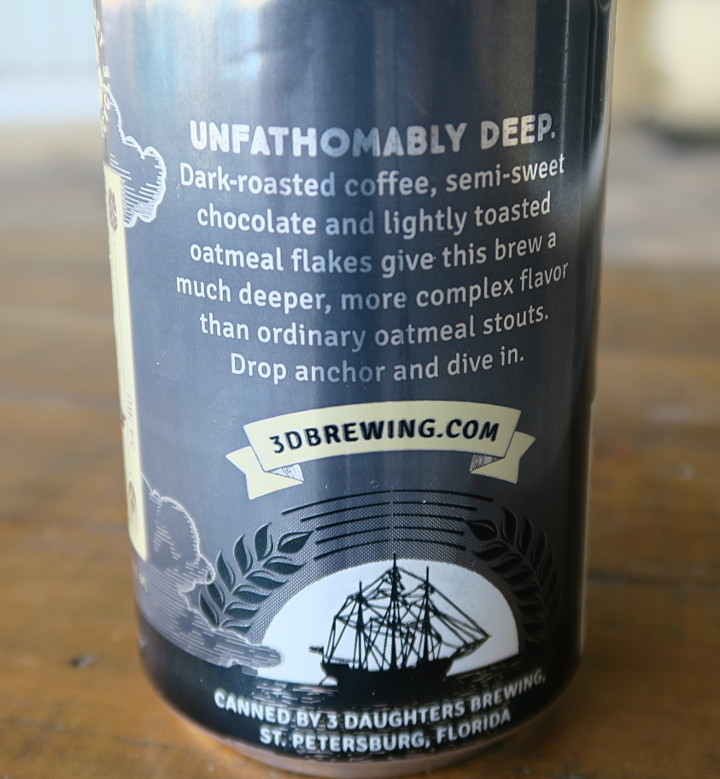 This is  an easy drinking stout. I detected coffee as well as  chocolate flavors, but neither one of them were overpowering. I found the bitterness to be lower as well. Probably as much from the coffee, chocolate, and roasted malt as from the hops.  The addition of oatmeal gives it a fuller body feel so that it doesn't taste too thin. Quite drinkable.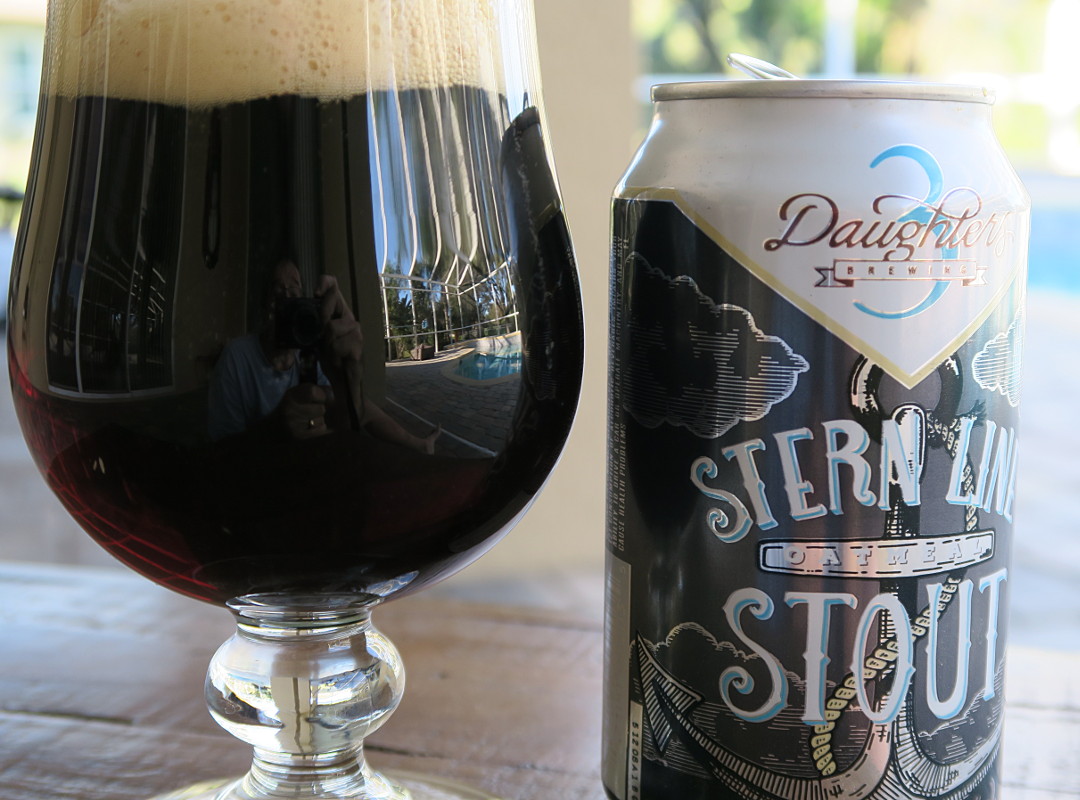 This is one of the 4 core beers from 3 Daughters Brewing  that have fairly wide distribution in the Florida market. You can find them in grocery stores like Publix as well as the usual liquor stores. I paid $10.49 for this six pack. These are only available in cans which I tend to prefer over bottles.
The other 3 core beers are: Rod Bender Red, Bimini Twist IPA, and Beach Blonde Ale. Notice the beachy/watery/fishing theme for the names ? For you non-fishing people out there, Bimini Twist is a type of knot used in fishing and is not a dance craze sweeping the Bahamas.
3 Daughters Brewing is located in St. Petersburg Florida and have been open since late 2013. Government label approval for Stern Line Oatmeal Stout  was in September of 2015 so it was first available in cans sometime after that.
As I've mentioned before, I don't give out number or letter ratings when I taste beer. That is way too beer geeky even for me. Instead I condense my thoughts down to one thing. Would I buy and drink this beer again. And the answer is YES.